LEARN TO SAIL/BETTER SAILING
Complete Beginner or only ever crewed and been told what to do? or you know the basics but want to improve. Enjoyed the previous courses so much you want to come again, then this course is for you. Dinghies and/or Keelboats.
It is 8 sessions based on the RYA syllabus. Fridays 18th May, 22 June, 13 July, 10 August 6pm to 9pm. Sats 19th May, 23 June, 14 July, 11 August 9.30 to 12.30 Cost: £130 whole course or £20 session, £25 session non members.
This is designed to have two session per month but close together so that you can consolidate your learning. It is hoped that you would stay on for the Social Saturday afternoon and the rest of the family would join you and you can show off your new skills! Application form below.
Bring the family out with you and join in our
SOCIAL SATURDAYS 19th May, 23th June, 14th July 11th August, 29th September.
Opportunity to have fun, try different boats. 2 to 5pm then bring food as the BBQ will be lit.
TUESDAY EVENING RACING

Wonderful gentle sailing and a great way to learn how to race without the pressure of a big fleet. Starts 15th May. (Tow out at 6.30 pm)
No boat, no problem, just book one of the Club boats. We now have 2 Laser 2000s which are wonderful family boats to sail.
IMPROVE YOUR RACING
An opportunity to have some coaching and then join in with the afternoon racing. 'On the Job Training.  Book with Bart Sawyer
ASSISTANT INSTRUCTORS COURSE
Learn how to instruct the RYA syllabus whilst helping on Junior Week. 'On the Job Training'. Your will also improve your own skills. 20 – 24th August. £30 to cover costs. Talk to Val.
Adult Training Application 2018
There are two opportunities for Junior Training this year. Both are ideal opportunities to bring a friend.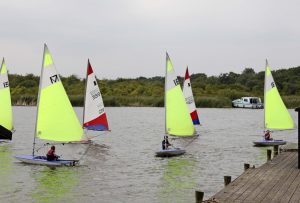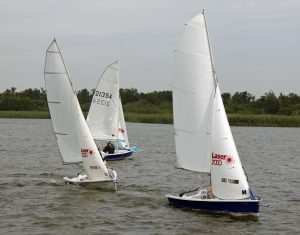 JUNIOR TRAINING  COURSE 
JUNE 9, 16, 23, 30th   (9.30 – 12.30) ALL ABILITIES from 6+            (never sailed before or think you are very experienced, you can still learn/improve.  Bring a friend(s).
Single handers (oppies, toppers etc), two handers using club boats.
Join in with the Junior races on Sunday afternoon.
Members £60 or £20 session, non members £25 session.£80. If you need to borrow a boat that will be an additional cost.
Please return form to Caroline.
JUNIOR WEEK
AUGUST 20 – 24th Five days, RYA Young Sailors' Scheme. Junior Regatta on the Friday.
Oppies/Toppers/Advanced (Two handers)
Age 8 to 16/17 Bring a friend.
£125 members, £150 non members & booking after 1st August.£60 to 'borrow an Oppie or Topper.
Please return form to Val.
Entry form Junior Training 2018
Safetyboat Training
Want to know what to do in this situation?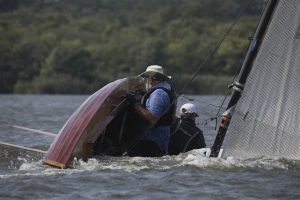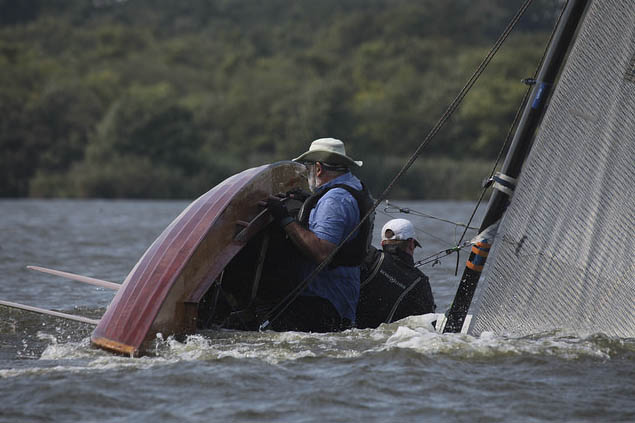 Do you want to be able to drive a safety boat and help with duties on a Sunday.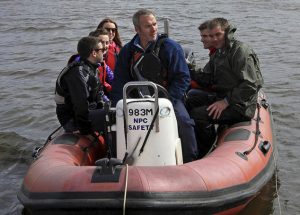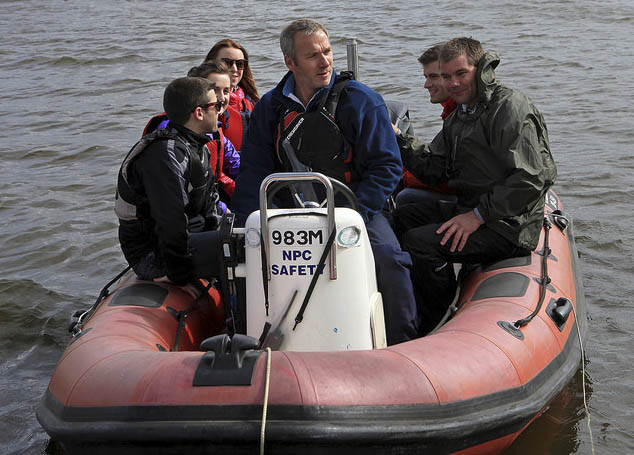 Already have your powerboat L2 but would like to improve your skills and really learn to rescue boats and people safely.
Powerboat Level 2  Training Course            14 – 15th April                      This course is the basic handling course and is the minimum requirement for doing safety boat duty for the Club.
Without enough safety boat drivers Club racing and other activities will not happen. 6 places only.

SAFETY BOAT TRAINING 21 – 22nd April
If you have already passed your Level 2 Powerboat course or are experienced in powerboat handling then you need to do the Safety boat training. This course trains you to rescue people and boats.
Ideally everyone driving the club safety boats should have this level of skill. 12 places only.

Both these courses will cost £30, which covers the coursebook, fuel and certificates and is heavily subsided by the Club and the Instructors who give their time for free. Please complete the application form and return to Ian.
Ian Mason has kindly offered to do refresher sessions for anyone who has their L2 but feels they need some practice. These will happen anytime Ian is out on the Broad on a Saturday.
Contact Ian if you are interested: ian@kjim.co.uk