The club has 4 boats for members to use.
Please read the attached document should you wish to use the club boats; Club Boats conditions of use
Yeoman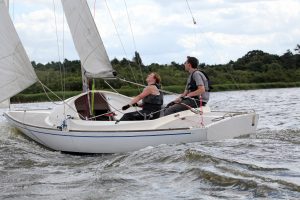 The Yeoman is a good sized keel boat. It has excellent all round performance making it ideal for family use. It is easy to control but has the performance to provide exciting action when racing. It can be raced with either 2 or 3 crew. The class is countrywide with various fleets on the Norfolk Broads and others in Scotland, Northern Ireland and the South Coast.
2 RS Feva's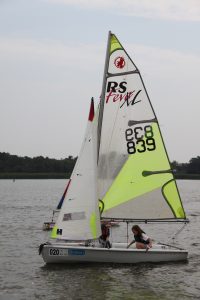 The RS Feva is simple to rig and easy to sail yet gives great performance with an asymmetric spinnaker. The Feva has spread rapidly all around the world and has training and racing programmes for novices through to world championship level racing. Perfect for two young sailors or adult and child teams, the Feva can also be sailed single-handed.
RS Vision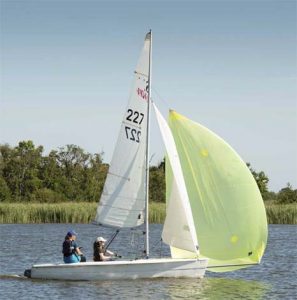 The RS Vision is roomy and stable. An owners club and events circuit is established. The RS Vision is a good boat for training, being stable and with plenty of room for two trainees and an instructor. The boat is fitted with the Gnav kicker system leaving the cockpit uncluttered.