There are two charities which the Barton Regatta raise funds for,
The Nancy Oldfield Trust are an amazing charity who also run from Barton Broad, and help get disadvantaged and disabled individuals out onto the water, enjoying the fun, peace and excitement the broads are renowned for, they own many adapted boats to enable anyone who wants to be out on the water, to come and be a part of the sailing world.
If you would like any further information about the Nancy Oldfield Trust, please click their logo, which will take you to their website!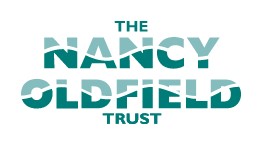 The Seafarers Trust UK are the leader in promoting and improving the wellbeing of seafarers worldwide. They envisage a world where all seafarers are healthy, happy and have decent work. They invest in long-term programmes that improve seafarers' and their families health & wellbeing; and act as a catalyst for positive change in the maritime community.
If you would like to learn more about the Seafarers Trust, please follow their logo to navigate to their website.

The proceeds from the Seafarers and Nancy Oldfield Trust races go directly to these charities respectively.