We now order any items direct from CALDERS. Click on their link below and chose your item from their vast range. Then phone them to order and say which NPC logo you want. They will include that logo at NO EXTRA COST – which is very generous of them. You cannot order online if you want a logo included.
Please state which NPC design you want: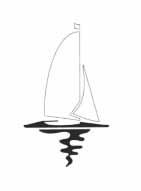 NPC Colour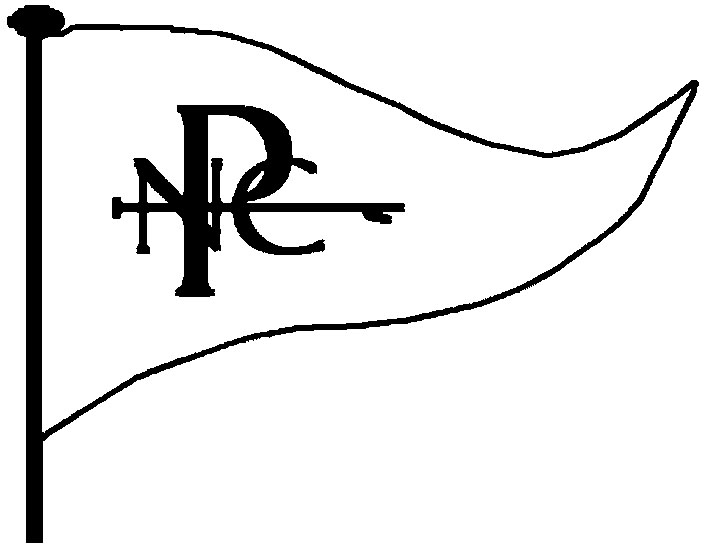 Photographs of the three actual embroidered designs below.
---
Norfolk Punt Swallowtail for sale
Norfolk Punt for sale
No. 67 Swallowtail
£1,500
Fully sailable condition. 100% GRP hull (hardchine design). Comes with all the rigging, sails, launching trolley and new cover. Ready to race.

Reason for sale is purchase of another Norfolk Punt.

The reason for the good price is because I was able to buy it for a good price and I think it's fair to pass this on to the next owner. Since then, I have invested a lot into the rigging and bought a new cover (worth £500).

A bit of history about the boat:

Norfolk Punt No.67 Swallowtail
Built in 1977 (the first Norfolk Punt to be 100% GRP fibreglass). Almost all punts from 1977 went on to have GRP hulls.
Designer: Wyche & Coppock
Builder: Colin McDougall
LOA. 22′
Owners:
1978/82: Colin McDougall
1982/1985: John Parker
1985: A. George
1986: M. J. Lamb
2020: John Parker (restored the boat)
2021: Gavin Smith & Jack Holland
For all enquiries please contact Gavin Smith: gavinrmsmith@gmail.com or via mobile: 07469964905.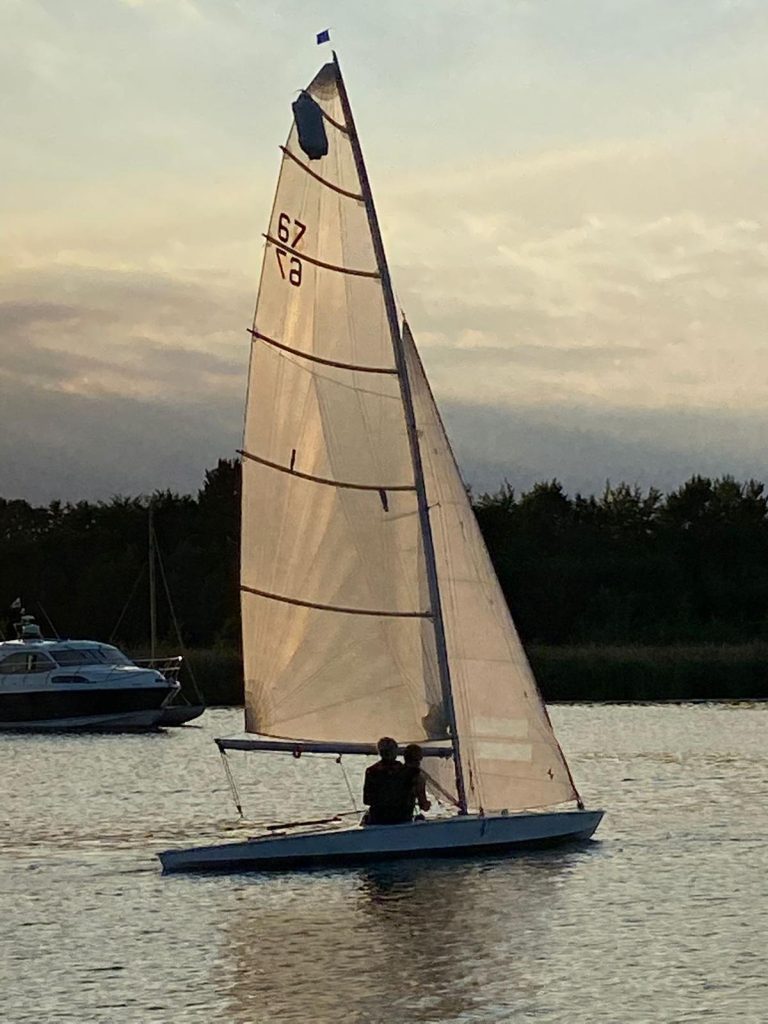 YBOD 40 for Sale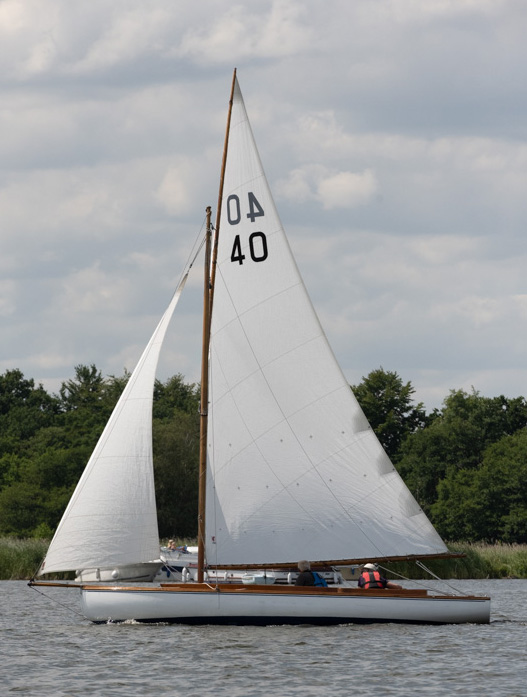 YBOD No 40 White Wave
*Built in 1931 by Ernest Woods of Horning, in current ownership since 2016. *New tabernacle, 9 timbers and seat supports in 2017.
*New sails 2016 valeted and winter stored by Jeckells every year since. *Storm jib and two older suits of sails.
*Barn stored and maintained each winter. Sailed and raced every season. .
*Road trailer. Over All cover (enables camping)
*All in good sound condition and ready to go.
*Trial sail welcome and can be craned out for inspection if required prior to end of season. Kept at Barton Turf
*Outboard motor available by negotiation
£5750
——————————————————————————————
Punt for sale
Dabchick 80
Hardchine Punt with GRP hull and deck
Good usable condition
Old 'boats and bits' fully battened mainsail and jib
Also a little used Batt square top mainsail in good condition
On a road trailer with lighting board
Over boom cover, but could do with replacement
Contact Jamie Manners mannersjamie at yahoo.co.uk
---
---
---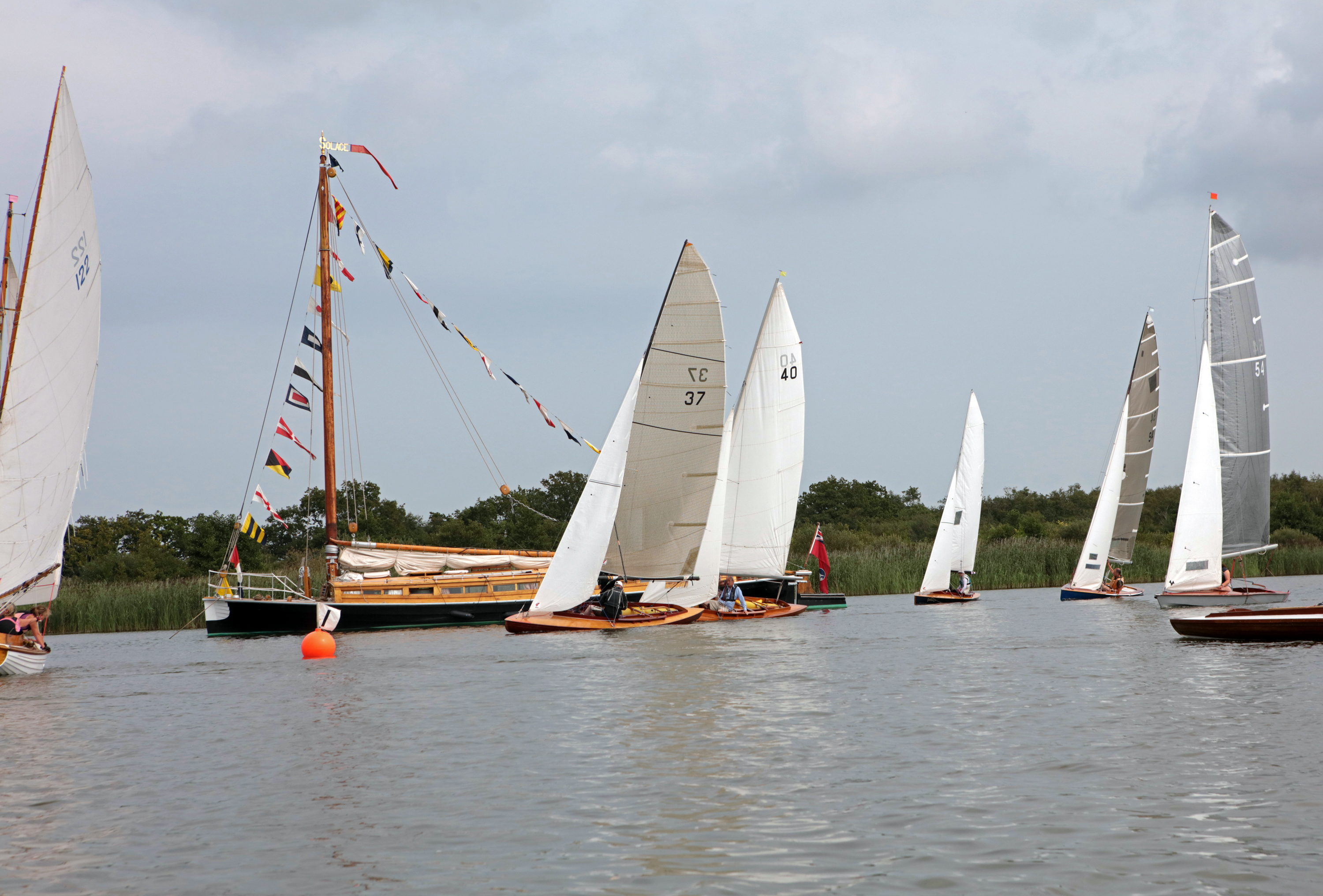 ---
---
New and Varnished Wooden Spars and Quant Poles for Sale
New and Varnished Wooden Spars and Quant Poles for Sale
Peter Charlton has several masts (some for white boats), various booms, gaffs and quant poles for sale. All hand made and varnished. Please contact Simon or Rachel if interested. Prices to be discussed with Peter.
simonclayton@mypostoffice.co.uk
rachelclayton@mypostoffice.co.uk
07939 007271
Yeoman 105 Helios 1975
In fine condition, ready to race
Red painted hull
Racing sails by Jeckells made 2021 and still very crisp
Rig recently tuned by Broads racing instructor
Rare model with bulkhead with new hatches fitted with pockets
Wooden slatted seats
Varnished tiller
Treadmaster cockpit sole
Central winch
Continuous mainsheet and jib sheets
New halyards 2022
Outhaul and kicker controls led back to helm
Spinnaker not supplied but pole and guys on spools present
Under-deck jib furler works well
Good cockpit cover
Road trailer fitted with new tyres 2022
Outboard bracket
Stern cupped stand for 3RR mast lowering
Currently out of the water
Reason for sale is the purchase of another boat
Many pictures available by email – nick@dixeys.co.uk
£3,750 ono Call Nick Dixey on 01508 522 182