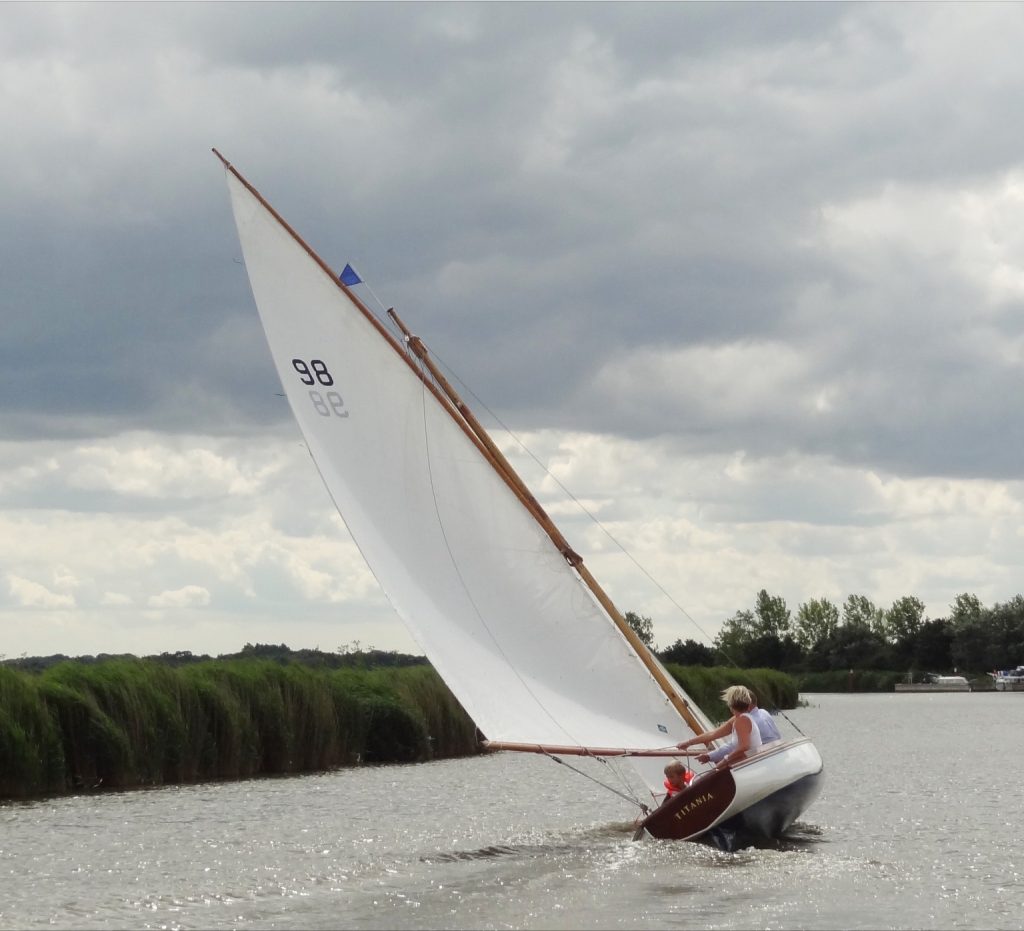 Yare and Bure One Design 98 Titania
Built in 1981 for the present owner, originally designated G8, as the fifth GRP boat built by Kingsley Farrington.
She was presented to the members and committee at the class meeting, after which the GRP boats were admitted to the class. She was then re-numbered 98.
Maintained every year since then by Kingsley Farrington and stored inside on land every winter.
The maintenance has included fitting a stainless steel rudder, and replacing the keel bolts with stainless in 2020
Complete with all spars and rigging, sails including storm jib, lazy jib boom, whisker pole, quant and awning. Bracket and outboard motor.
£9,750